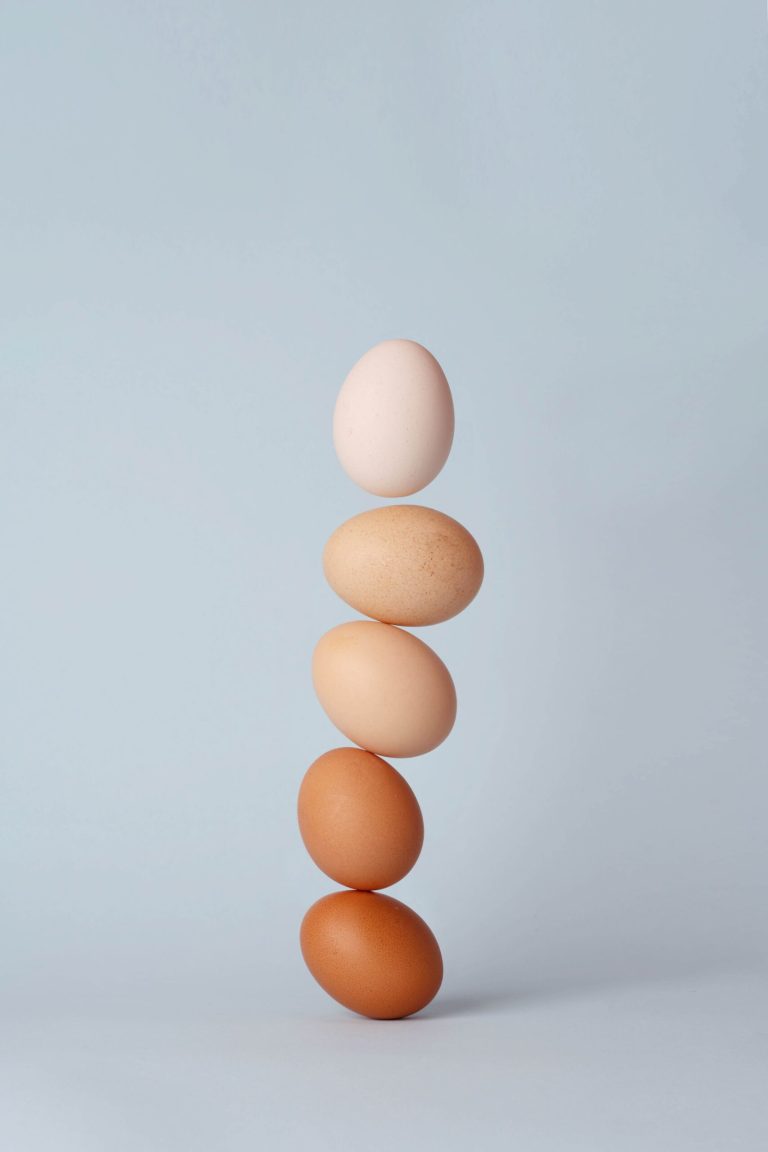 Are you tired of the same old boring way of boiling eggs? Well, fear not, because we've got 10 methods that are sure to spice up your egg-boiling game! Inspired by the wild and wacky antics of a crazy pilot and his unruly imaginary monkey, these techniques are guaranteed to make your taste buds dance and your friends go wild. So grab a pan and a carton of eggs, and get ready to boil like you've never boiled before!
1. The Classic Way To Boil An Egg
Ok, here's the deal. You take those boring old eggs and put them in a saucepan. Then you cover them with some cold water and turn on the heat. When the water starts to boil, you turn it down a bit and let the eggs cook for about 12 minutes. Then you turn off the heat, drain out all the water, and rinse the eggs with some cold water. And boom, you've got yourself some boiled eggs. Now, where's the fun in that? I mean, where are the explosions? The fireballs? The monkey hijinks? If you ask me, this is just a snoozefest. But hey, if you're into boring and predictable, then go ahead and give this method a try. I'll be over here trying to light my eggs on fire.
2. The Quick Boil
You take those eggs and plop them in a saucepan, then you cover them with some cold water and turn on the heat. When the water starts to boil like crazy, you turn off the heat and let the eggs sit there for about 6-7 minutes. Then you drain out the water and rinse the eggs with some cold water. And boom, you've got yourself some boiled eggs. Now, let me ask you, where's the excitement in that? I mean, where's the danger? The thrill of the unknown? The chance to make a big ol' mess?
3. The Steamed Boil
You want 'em all fancy-like, steamed and stuff. I mean, who doesn't love a good steamed egg? It's not quite boiling an egg but it's still hot water. Am I right?
Anyways, so you gotta get yourself a steamer basket. You know, one of those wirey things that you put your veggies in when you're steaming 'em. And then you put the eggs in there. And then you steam 'em for, like, 12 minutes. Or maybe it's 11. I don't know, I can never remember. Just set a timer or something, you'll figure it out. And then, when the timer goes off, you gotta take the eggs out of the steamer basket. And then you gotta drain 'em. Like, pour all the hot water out or something. I don't know, I'm not a chef. And then, the final step, the cherry on top, the icing on the cake, you gotta rinse those bad boys with some cold water.
Yum, now you've got yourself some fancy-ass steamed eggs. Congrats, you're a master chef. Now let's go get drunk.
4. The Baked Boil
Attention passengers, this is your captain speaking. We will be landing shortly, but before we do, I just wanted to remind you all to preheat your ovens to 325 degrees. And don't forget to put those eggs in a muffin tin and let them bake for about 30 minutes. Wait, what's that monkey doing back here again? Oh no, he's got the controls! Monkey, no! Alright, where was I? Oh right, the eggs. When they're done, be sure to remove them from the oven, drain them, and rinse them with cold water. Thanks for flying with us and we hope to see you again soon…assuming we survive this monkey business. And that's the baked way to boil an egg!
5. The Microwave Boil
Put some eggs in a bowl and fill it with water. Stick it in the microwave for a bit. Take it out, let the water go down the drain, and splash some cold water on the eggs. Easy peasy, egg-squeezy!
6. The Slow Cooker Boil
Ook ook, listen up! Gotta put some eggs in the slow cooker, cover them with water, and let it cook on low for two whole hours. After that, take the eggs out and drain the water. Then give them a nice cold rinse to wash off any leftover icky bits. Ook ook, easy as pie! That's how you boil an egg!
7. The Pressure Cooker Boil
We're running out of time, people! Quick, put the eggs in the pressure cooker, cover them with water, and cook them on high pressure for six minutes. When the time's up, release the pressure and take out the eggs. Drain the water and rinse them with cold water, stat! This is not a drill, people, move move move!
8. The Sous Vide Boil Way To Boil An Egg
Uh, okay. So, like, we gotta put the eggs in a bag thingy and, like, cover it with water. And then we gotta, like, cook it in a machine for, like, 45 minutes or something. And then, like, remove it from the machine and, like, drain it and, like, rinse it with cold water. Yeah, that's it. No big deal.
9. The Grilled Boil
Time to get grilling! Preheat that bad boy to medium-high, and let's get cooking. We're gonna throw those eggs in a basket and toss 'em on the grill. Grill for about 15 minutes, flipping 'em every now and then to get that perfect char. Once they're done, take 'em off the grill, drain off any excess grease, and give 'em a cold rinse to cool 'em down. It's time to get cracking!
10. The Imaginary Way To Boil An Egg
Have your imaginary monkey sous chef conjure up some eggs and then boil them using his magical powers. Enjoy the perfectly cooked eggs, knowing that they were made with a little bit of extra special magic.
These unconventional methods are sure to add some excitement and creativity to your egg-boiling routine. Whether you're a seasoned chef or a cooking novice, there's something here for everyone. So go ahead and give these techniques a try, and let us know which one was your favorite in the comments below. And as always, happy boiling!