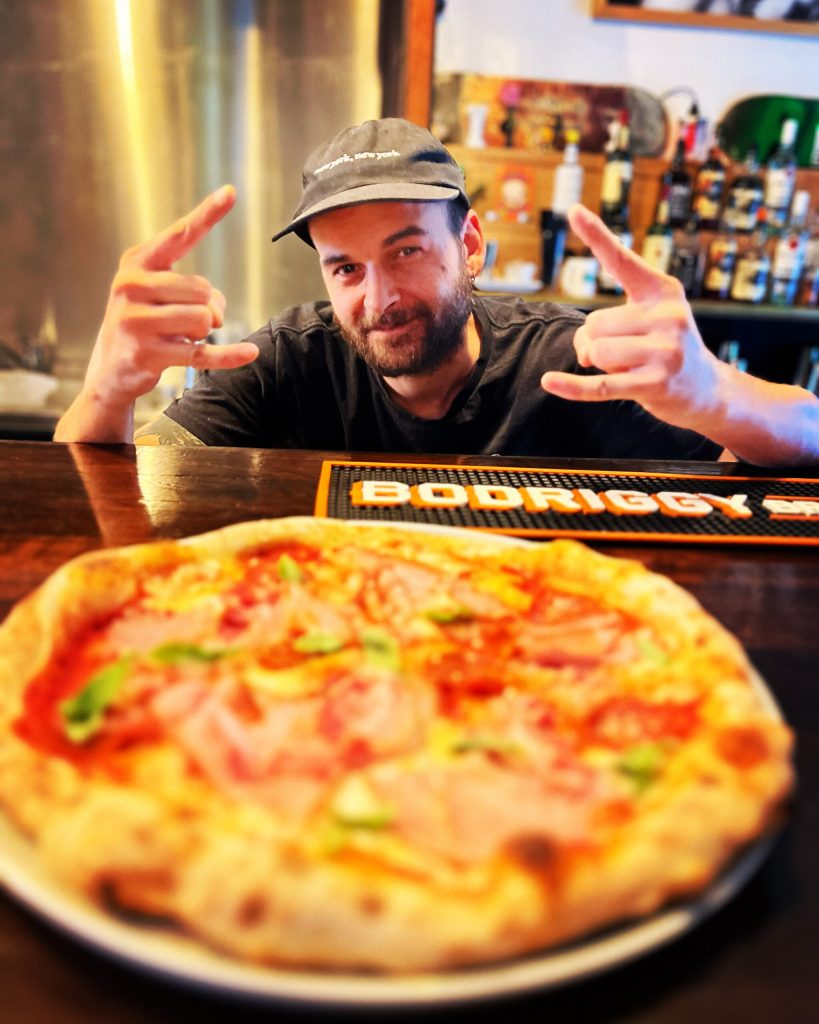 Let me tell you about the Thin Slizzy Pizzeria & Bar. It's a bloody good joint! I stumbled in there the other night after a long day of flying, and I was looking for some good grub and a cold one to wash it down with. And boy, did they deliver!
The atmosphere at Thin Slizzy was electric! It was packed with people having a good time, and the staff were all friendly and helpful. I grabbed a seat at the bar and ordered myself a Melbourne Bitter, and that's when I met Scotty, the owner. He was a top bloke! We got to chatting, and he told me all about the neighborhood of Collingwood.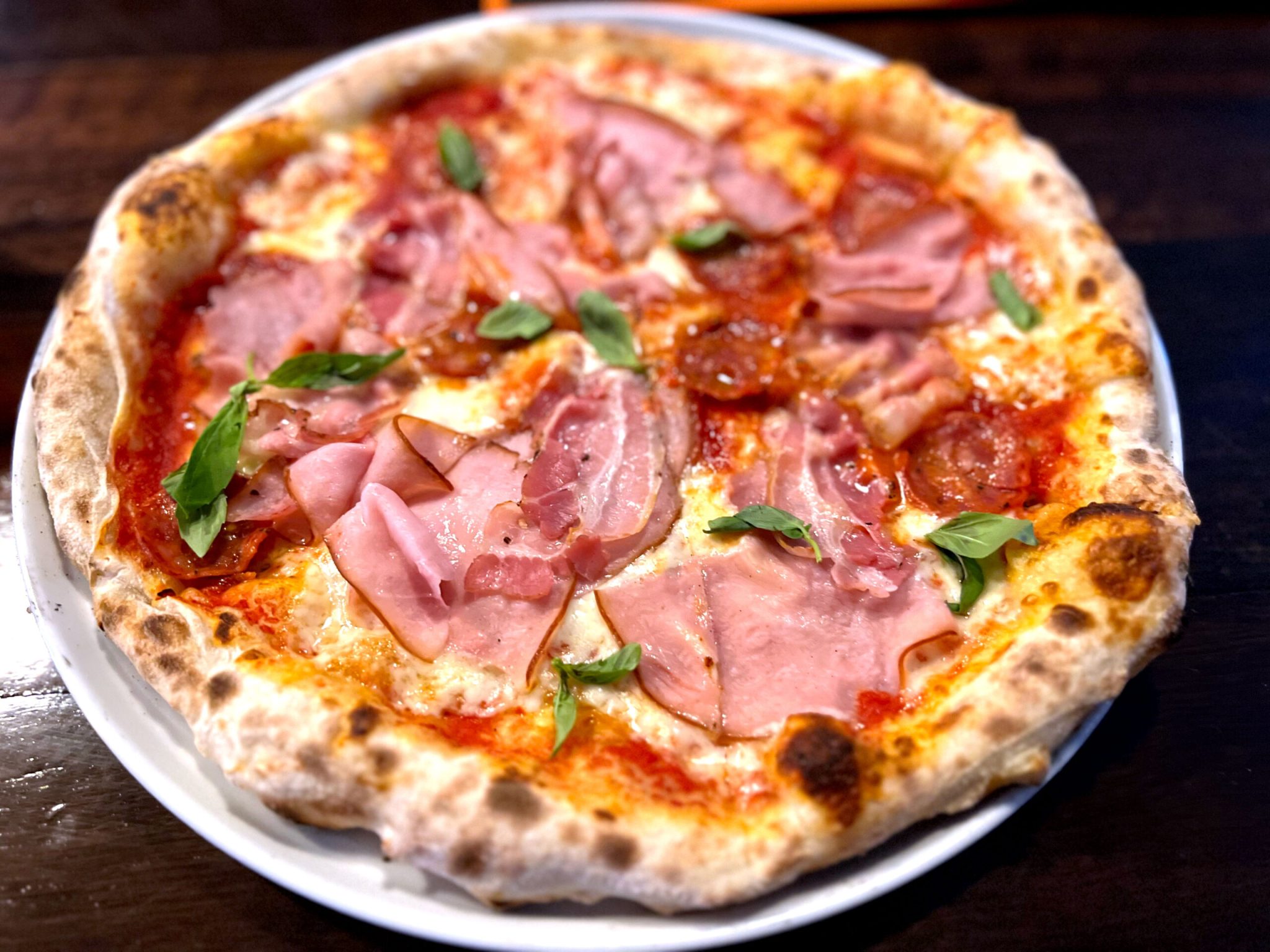 Apparently, it used to be a bit of a rough place back in the day, but it's been gentrified over the years. These days, it's full of hipsters and young professionals, but it still retains some of its edgy charm. There are some great street art and graffiti around, and the local music scene is thriving.
Thin Slizzy Pizza
But let's get back to the pizza. I ordered two of them because I was starving, and they were both bloody delicious! The MEATALLICA was loaded with all sorts of meaty goodness, and the NAPOLETANA had just the right amount of salty tanginess from the anchovies and olives. And the crust? It was thin and crispy, just the way I like it. Biting into Thin Slizzy it really shows her lack of curves. F*cking delicious.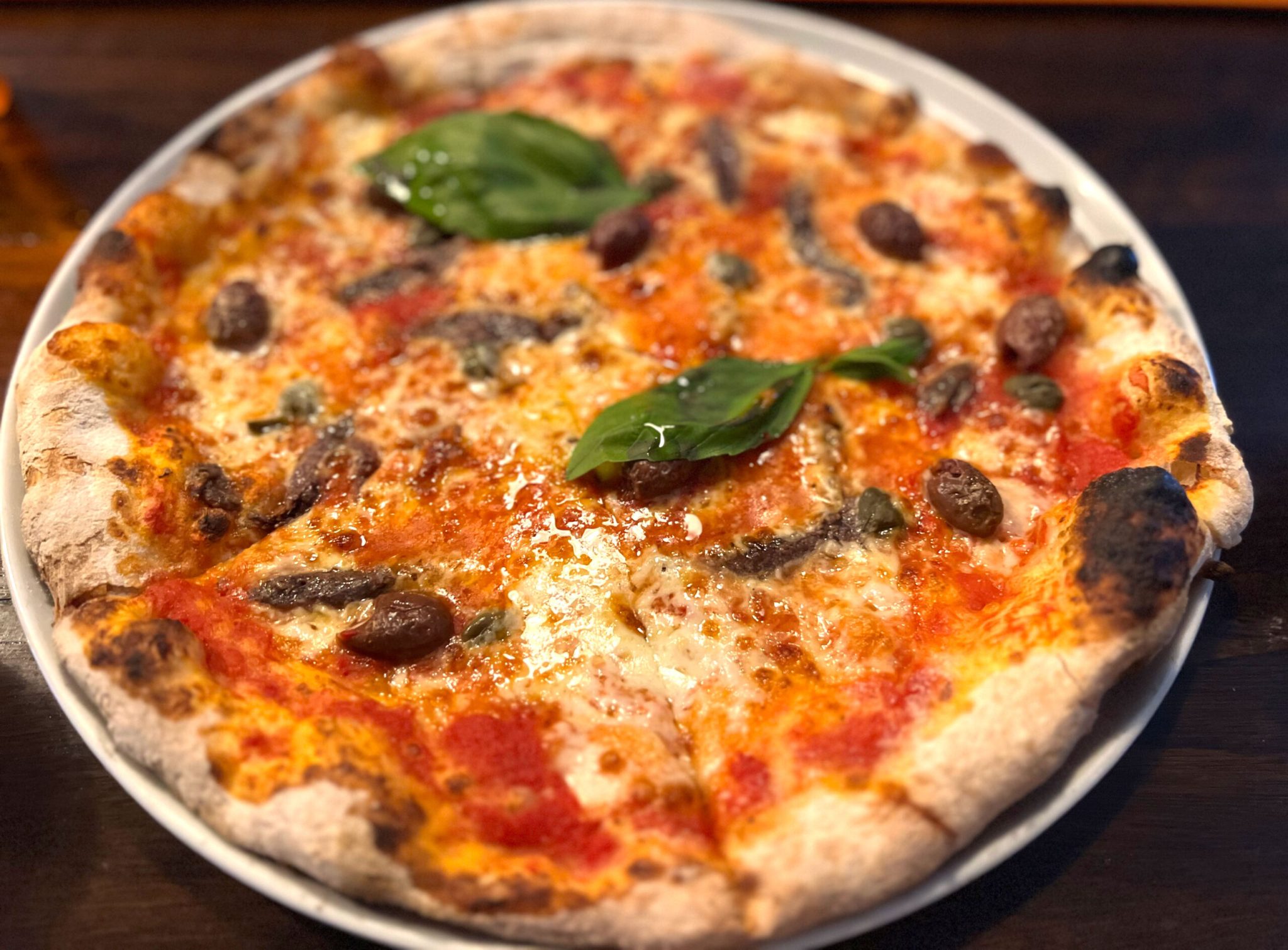 Now, I have to admit, after a few more Melbourne Bitters, my imaginary monkey friend decided to make an appearance. He was a cheeky bugger, kept trying to steal my pizza! But the staff didn't seem to mind. They even offered him a slice, which he promptly scarfed down. We all had a good laugh, and it made for a memorable night.
Overall, I'd say Thin Slizzy Pizzeria & Bar is definitely worth a visit. The food is top-notch, the staff are friendly, and the atmosphere is lively. And if you happen to have an imaginary monkey friend, bring them along too!

Thin Slizzy Pizzeria & Bar
115 Johnston St Collingwood VIC 3066

thinslizzy.com
instagram.com/thinslizzypizzeria
facebook.com/ThinSlizzy